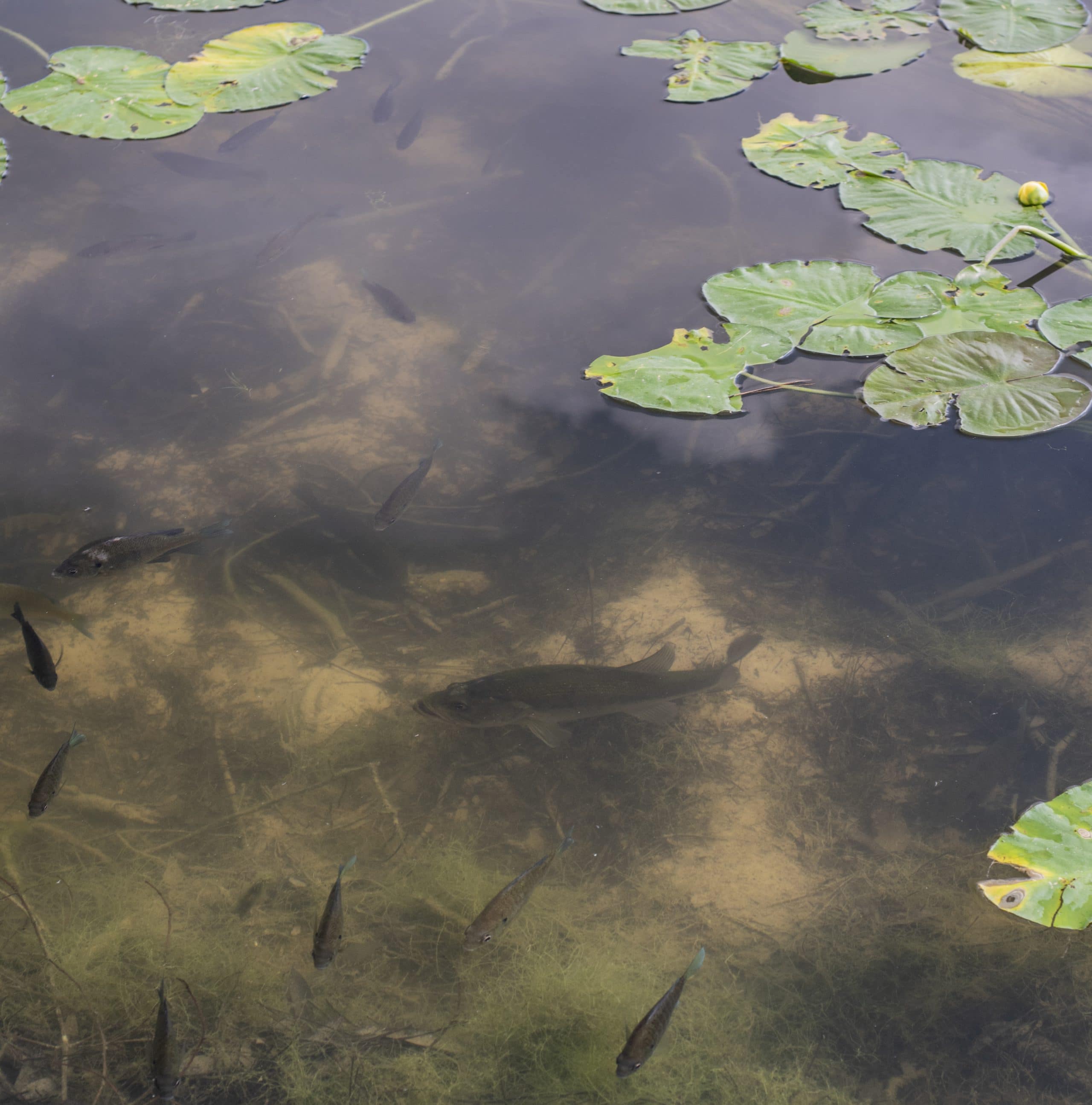 Park Rates, Rules & Regulations
In case of emergency, call the Sabine Parish Sheriff's Office at 318-256-9241
(Because Toledo Bend Reservoir borders both Louisiana & Texas, keep this number to call in lieu of 911, so you will reach law enforcement for the State of Louisiana.)
FIRE Department: 318-256-6761 or 318-256-3431
Life Care Ambulance: 318-256-0968
Sabine Medical Center: 318-256-5691
SRA Representative – Kellie Ferguson: 318-602-9532
In DeSoto Parish call the DeSoto Parish Sheriff's Office at 318-872-3956 or Logansport's  Police Department at 318-697-4446
DeSoto Fire Department: 318-697-4314     
Mansfield Fire Department: 318-872-4246
DeSoto Parish EMS: 318-872-5997
West DeSoto Parish EMS: 318-697-7375
DeSoto Regionl Health System: 318-872-4610
Poison Control: 800-222-1212
RECREATION SITE LOCATIONS
A. Recreation Site 2 – Oakridge Park (117 Acres): East of Logansport along US 84 approximately 2 miles, South along LA 191 approximately 8 miles, right on Circle Drive approximately ¼ mile, right on Water Plant Road approximately ½ mile, right on Oakridge to the Site. (318) 697-1508

 

B. Recreation Site 3&3A – Cow Bayou Park (228 Acres): East of Logansport along US 84 approximately 2 miles, South along LA 191 approximately 14 miles to DeSoto/Sabine parish line, right on Coker Worsham Road approximately 2 ½ miles, right on Locus Road approximately 2 miles to the Site. (318) 256-4114. (No Entry Fee Required)

 

C. Recreation Site 4 – Converse Bay Park (112 Acres): West of Converse along LA 174 approximately 5 miles to LA 191, continue West on Rec. Site 4 Road approximately ½ mile to the Site. (318) 256-4114. (No Entry Fee Required)

 

D. Recreation Site 7-A – San Miguel Park (108 Acres): South of Zwolle along LA 191 approximately 4 miles, right on Carter Ferry Road, approximately 2 miles, right on San Miguel Road approximately ¼ mile to the Site. Phone: (318) 256-4191

 

E. Recreation Site 10 Pendleton Bridge Park (12 Acres): West of Many along LA 6 approximately 16 miles to the Site on south side of highway. (318) 256-4114. (No Entry Fee Required)

 

F. Recreation Site 11 – Cypress Bend Park, formally known as Twin Island Park (114 Acres): West of Many, along LA 6 approximately 13 miles, Left on LA 191 approximately 3 miles, right on Cypress Bend Drive approximately 3 miles to the Site. Phone: (318) 256-4118

 

G. Recreation Site 15 – Pleasure Point Park (196 Acres): North of Toledo Bend Dam along LA 191 approximately 3-1/2 miles, left on Pleasure Point Road approximately 1-1/2 miles to the Site. Phone: (318) 256-4131
| | | | | | | | |
| --- | --- | --- | --- | --- | --- | --- | --- |
| | Site 2 | Site 3/3A | Site 4 | Site 7A | Site 10 | Site 11 | Site 15 |
| Boat Launching Ramp | 2 | N | 2 | 2 | N | 6 | 2 |
| RV Spurs | 51 | N | N | 40 | N | 68 | 124 |
| Cabins | N | N | N | 18 | N | 10 | N |
| Primitive Tent Camping | Y | N | Y | Y | N | N | Y |
| Overnight Shelters | N | N | N | N | N | N | 1 |
| Large Pavillion | 1 | N | N | 2 | N | 2 | N |
| Group Picnic Pavilion | 1 | N | 1 | 2 | N | 2 | N |
| Family Picnic Pavilion | 3 | N | N | N | 7 | N | 3 |
| Restrooms | Y | N | N | Y | N | Y | Y |
| Showers | Y | N | N | Y | N | Y | Y |
| Laundromat | Y | N | N | Y | N | Y | Y |
| Picnic Area | Y | Y | Y | Y | Y | Y | Y |
| Beach/Swimming Area | N | N | Y | Y | Y | Y | Y |
| Playground Equipment | Y | N | N | Y | Y | Y | Y |
| Fishing Pier | N | N | N | N | Y | Y | Y |
| Fish Cleaning Station | Y | N | N | Y | N | Y | Y |
| ATV Trails | N | Y | N | N | N | N | N |
| Golf Cart Rentals | N | N | N | N | N | Y | N |
| Covered Boathouse | N | N | N | Y | N | N | N |
FEE SCHEDULE
A. Day Use Fee (12 years and younger free admission): $2.00 / Person
(Disab
led Veterans – Free Admission with Disabled
Veterans State Park
ID card)
B. RV Spur at Cypress Bend: $40.00/Night-

$50.00 / Night
C. RV Spur (#21, #23, #25) at Oak Ridge Park: $50.00 / Night
D. Overnight RV Spur (full hook-up): $50.00 / Night
E. Overnight RV Spur (Water & Elec. only): $20.00 / Night

F.  Monthly RV Spur Rates: Available upon request
G. Primitive Tent Camping: $20.00 per night
H. San Miguel A-Frame Cabins (Mar-Sept): $90.00 per night
I. San Miguel Cabins (Mar – Sept): $120.00 per night
J. San Miguel Cabins (Oct – Feb): $105.00 per night
K.
Cypress Bend Cabins (Mar – Sept): $130.00  per night
L. Cypress Bend Cabins (Oct – Feb): $115 per night
(Maximum Occupancy for all cabins is 6 people)

M. Pavilion Rental Rates: Available upon request
N. Group Picnic Shelters (San Miguel & Cypress Bend): $35.00/Day
O. Pleasure Point & Oak Ridge Family Picnic Shelters: Day Use Fee
P. Cypress Bend Park Golf Cart Rental Fee: $50.00 / 24 hrs.
Q. Annual Pass (Passes expire December 31 every year) $60.00/year + tax
R. Commercial Pass Rates: Available upon request
*All prices are subject to change at any time by the SRA Board of Commissioners
Waterfront RV Spurs are located adjacent to the Reservoir.  SRA Executive Director has the authority to offer specials and/or discounts on any fees charged in any recreation area as he deems necessary. All persons must be 18 years old to rent any facility owned/operated by Sabine River Authority.
GENERAL RULES AND REGULATIONS
Deposits

– All SRA Parks require a 1 night, non-refundable deposit for all overnight reservations at the time of reserving the facility.  Payment is due from customer at the time of check in for the remaining balance owed for the duration of the stay. Refunds will not be made for customers wishing to shorten their stay after check in.
The following rules apply to reservations made at Cypress Bend Park at the time of booking reservations:
1. Reservations for Easter, Memorial Day, Fourth of July, Labor Day and Major Events cannot be made until January 2nd of the year they occur.
2. No reservation can be made in excess of 15 days unless authorized by the Administrative Office and any reservation authorized will require a deposit of fifty percent (50%).  Reservations made in sequence (same pad for same family) will be considered as one reservation and be charged accordingly.
3. Blocks for tournaments and / or family reunions, etc. will be handled via contract.
Overnight reservations are available at Cypress Bend Park, Oak Ridge, Pleasure Point, and San Miguel Park for all cabins, shelter and RV spurs. Reservations can be made by calling each individual park or the Toledo Bend Tourist Center (800) 259-LAKE (5253) or (318) 256-4112. All reservations must be secured by a credit card. There is a 2 night minimum stay for reservations made between March and October on any week-end and a 3 night minimum stay for reservation made on Easter, Memorial Day, 4th of July, Labor Day, and Major Events.
Any overnight accommodations cancelled prior to 14 days of arrival will result in loss of deposit. Cancellation within 14 days or less of arrival date will result in being charged for the entire reservation.  Cancellation of a reservation for the designated holidays and major events will result in the loss of the 2 night deposit required at the time of booking. There is a separate cancellation policy for monthly campers.
ANNUAL PASSES
An Annual Pass entitles holder and 1 guest (over the age of 12 years) to enter any SRA Recreational Facility for day use.  Annual Passes are for individual and / or family use only.
COMMERCIAL PASSES



A Commercial Pass entitles business owners to utilize any SRA Recreational Facility for their customers and / or guest.  There will be a $100.00 minimum charge for 10 passes.  If more than 10 passes are needed each additional pass will be $10.00.  All commercial passes issued will expire on December 31st each year.  SRA will supply all of the color-coded passes to the commercial businesses and there will be a $10.00 charge for the replacement of lost commercial passes.
DISCOUNTS
Senior Citizens (62+) and Disabled Veterans may receive a 25% discount on all Overnight Rental Fees with proper verification. In order to receive the Senior Citizen discount or Disabled Veteran discount, a Senior Citizen or Disabled Veteran must have stayed overnight in the facility. Senior Citizens must present proof of age (ex. Driver's License) and Disabled Veterans must present the Disabled Veterans State Park ID card. A 25% discount will apply to all overnight RV Spurs, RV Rentals, Cabins, and Shelter rented for 10 or more nights. No more than one discount can be used for any (l) rental. Special group rates are available upon request. (Monthly RV Spurs are excluded from any type/form of discount.)
CHECK-IN / CHECK-OUT
Arrival/Departure: Cabins and Overnight Shelter — Check-in 2:00 pm, Check-out 11:00 am; RV Spurs and/or Tent Sites — Check-in 1:30 pm, Check-out 1:00 pm; Picnic Shelters and Pavilion check-out 10:00 pm. Registration for use of chargeable facilities will normally be during regular hours (8:00 am.- 4:30 pm.)  However, hours change seasonally.  Late arrivals who desire to occupy an overnight trailer site or tent site are permitted to do so, provided that it is not designated as being reserved, and register the next morning. No overnight shelters or cabins will be rented after hours. The office, at times, may be temporarily closed during regular hours and guests needing an overnight site are permitted to set up camp, provided that it is not designated as being reserved, and must register at the office later that day.
GENERAL RULES & REGULATIONS
GOLF CART RENTALS



Golf cart rentals are for a 24-hour rental period, however, golf carts may not be rented or turned in after 4:30 pm. Carts will only be rented and driven by a person with a valid driver's license. The person signing the rental agreement must provide a valid credit card and will be solely responsible for any damages to the cart or damages caused by the cart. Carts are to be used inside the park facilities, may not be driven or hauled off property, and renters must abide by Vehicle Use Regulation on page 7. All carts must be returned to the park office at the end of the rental period. Any cart not returned as required will be subject to additional rental fees and/or a pick-up fee. Rental agreement s will contain instructions on mechanical failure and rental period.
VEHICLE USE
Automobiles, trucks, licensed motorcycles, bicycles, electric golf carts, recreation vehicles, or any other wheeled vehicles shall be operated only on those roads designated for vehicular traffic. The vehicular speed limit in the parks is fifteen (15) miles per hour unless otherwise posted. The operation of unlicensed motorcycles, ATV's, trail bikes, mini-bikes, motor scooters, Mules, or other similar vehicles, other than  electric golf carts, are prohibited in the park. All vehicles operated on the public roads in the parks, other than golf carts, must meet all licensing requirements and be properly licensed for operation on public roads as specified by the Louisiana Department of Public Safety. No vehicles will be allowed within the park that requires a special permit to use a public road. All golf carts shall be electric and shall be operated by a licensed driver. Golf carts are not allowed in the beach area, on piers, or in wooded areas. Golf carts may be operated after sunset only if they are equipped with headlights.  The driving of any vehicle carelessly or heedlessly, disregarding the rights of others, or without due caution and at a speed or manner so as to endanger or be likely to endanger any person or property is prohibited. Disturbing the Peace of the park with any type of vehicle is strictly prohibited. All persons operating a licensed vehicle or unlicensed golf cart must possess a valid operator's license on their person.
ATV's are only permitted at Site 3 / 3A Cow Bayou Park.
USE OF FACILITIES

Guests waive and release all claims against the Sabine River Authority or its employees for any damage to persons or property arising from the use of the park and / or any of the park facilities.
Tents shall be erected only on designated areas.
Campers must maintain a reasonably quiet camp, especially between the hours or 10:00 PM and 6:00 AM.
No camper shall erect or display structures or features which may cause a disturbing or otherwise unpleasant condition detrimental to the general use of the park.
No guest shall repair or install any park equipment or furnishings.
The construction or erection of permanent clotheslines of any fashion are prohibited.  Any clotheslines erected must be temporary in nature and removed prior to departure.
USE OF BEACH, PLAYGROUND, AND SWIMMING AREAS
Appropriate swim attire/clothing is required at all times in all areas of the park, including the adjacent waters.  Glass containers, cooking, loud music, and pets are prohibited in this area.  No swimming is allowed after sunset.  Playground is restricted for use by children 12 years and younger.
PARK PROPERTY AND ENVIRONMENT
It is strictly forbidden to destroy, deface, remove, or in any manner, damage any natural feature or plant, or any building, sign, marker, structure or other park property. No timber shall be cut, destroyed or damaged. No building, structure or other feature shall be altered, erected or constructed without the consent of the Sabine River Authority or as provided for elsewhere in these rules and regulations. Cultivation or planting of any plant material will not be permitted on any park area.
TOURNAMENTS
All tournaments must notify SRA of intentions to hold a tournament at any SRA Park, the date the tournament is to be held, and the approximate number of boats that will be involved.  A Separate contract and liability insurance for the event is required.
USE OF LAUNCHING RAMPS
Boats shall be launched only from designated boat ramps or launching areas within the park. Bass clubs are reminded to consider the use of these facilities by guests camping in the park, as well as, all other fishermen.
HUNTING, TRAPPING AND USE OF FIREARMS OR FIREWORKS
The wildlife in the parks is protected and shall not be hunted, molested, disturbed, destroyed or removed. Bringing or keeping of any hunting dogs on park property for the purpose of hunting inside the park is prohibited. The discharge or open display of any weapon, including, but not limited to, shotguns, rifles, pistols, paintball guns, air rifles, and bow and arrows, within the park is prohibited.
No fireworks of any type are allowed to be used or discharged in the park area.
PETS
Dogs or pets are not allowed to run at liberty in the parks. Any dog or pet brought within the park area must be leashed, caged or crated and under no circumstances, be permitted within public buildings or other enclosed structures of the park. Cabin guests are allowed to bring one (1) pet for a $35.00 non-refundable cleaning fee. Owners of pets causing any injury or damage will be fully responsible. Pets are not allowed on the beach or designated swimming areas.
Horseback riding is permitted at Site 3/3A only. Horses or other large animals are not permitted in any other park facility.
BUSINESS ACTIVITIES
Without proper authorization no private notices and advertisements of any type, form, or nature in or on property owned by the Authority is permitted  No one may distribute, post, place, or erect any advertising devise in a park area.  No one may sell or offer for sale any merchandise or service in a park area.  No person, firm, or corporation, or their representatives shall engage in or solicit any business within a park area.  Attractions that are considered to be a liability will not be allowed without special permission, event insurance, and a contract (i.e. jumping houses, water slides, etc.)
AMPLIFIED SOUND EQUIPMENT
Without proper authorization, there will be no playing of amplified musical instruments; no playing of amplified stereo systems; no public address systems, whether fixed, portable or vehicle mounted; and no remote public broadcasting activities involving the use of amplified sound equipment. Any type of loud or inappropriate music at campsites, in vehicles, in boats, or any place as would disturb the public will not be allowed.
PARK CLOSURE
The park will be closed to the public when or if any natural or man-made occurrence has affected or is expected to affect the operation and management of the park to a degree that normal public use and enjoyment is altered or when such use may impair the health, safety and well-being of the public or employees of the agency. The park may also be closed on some state holidays and or other days during off season.
Day use ends at gate closure. Gate closure times are posted at each park.
SANITATION
Camping vehicles shall be either self-contained, shall be connected to the park sewerage system where available, shall provide and use a manufactured "holding tank" and the trailer dump station in the park or shall have no facility which will require the use of and discharge of any liquid. The Sanitary Code of the State of Louisiana applies in the parks and will be enforced. Any violator who fails to comply will be required to vacate the park.  Guests using parks must dispose of all paper, garbage, litter and other refuse by placing such materials in receptacles provided for that purpose. Draining or dumping refuse water from any trailer or other vehicle except in places or receptacles provided for such use is prohibited.
Using trash facilities for dumping household or commercial garbage or trash brought to a park as such from private property is prohibited.
CONDUCT OF VISITORS
Disorderly or boisterous conduct is forbidden.  The Park Staff is authorized to control the use and consumption of alcoholic beverages in the parks.  The consumption of alcoholic beverages may be allowed to the extent that such activity does not adversely affect the use and enjoyment of the park by a majority of the park users. 
All persons who consume or possess alcohol must comply with LA Statutes. All persons are subject to age verification.
FIRES
Fires shall be built only in places that are specifically designated for that purpose and shall not be left unattended and must be extinguished upon departure.
UNATTENDED PERSONAL PROPERTY
There is no night security provided and the Sabine River Authority will not be responsible for theft or damage to boats, equipment, or supplies at any time or at any location. All guests are encouraged to protect their property at all times. Boats left docked and unattended around the boat house, shoreline or adjacent to a campsite are done so at owner's risk.
SPECIAL RULES AND REGULATIONS APPLICABLE TO OVERNIGHT CAMPERS
Tent camping rates are applicable for tents camping areas only and occupancy is limited to one family unit per night or a non-family unit not to exceed six persons.
Travel trailer spurs are intended for tents and recreational vehicle use and occupancy is limited to one family unit per night or a non-family unit not to exceed six persons. Only one camping unit will be allowed on each campsite.  Immediate family members under 18 years of age accompanying parents at one of the travel trailer sites will be allowed to stay in a tent immediately adjacent to the spur at no additional charge.
Upon termination of use of any facility, the facility shall be delivered up in good repair and in the same condition in which it was found. Where applicable, all doors and windows will be closed, all water taps shut and all fires extinguished. User will be responsible for any and all damages from his use of the facility.
Established time schedule for check-out will be enforced; failure to comply will result in additional charges.
Visitors, other than family, to any park guest, are subject to a day use fee.
SPECIAL RULES AND REGULATIONS APPLICABLE TO MONTHLY CAMPERS
Available upon request.